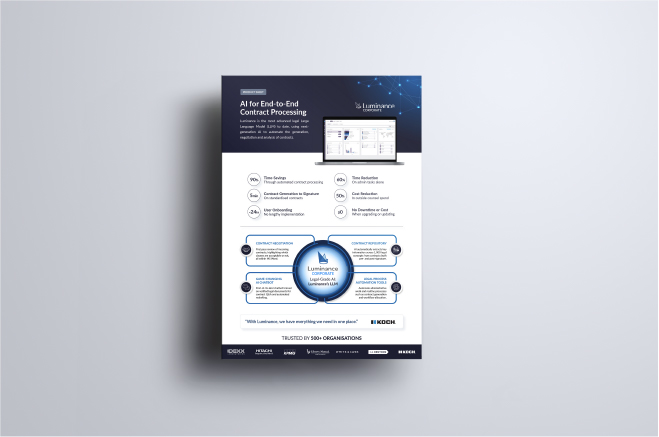 Luminance Corporate
Product Sheet
AI for Automated Contact Drafting, Negotiation and Review
Find out how Luminance's AI is augmenting and expediting every stage of the contract lifecycle, from generation and negotiation to post-signature document review and analysis, streamlining legal workflows and affording greater insight into enterprise data.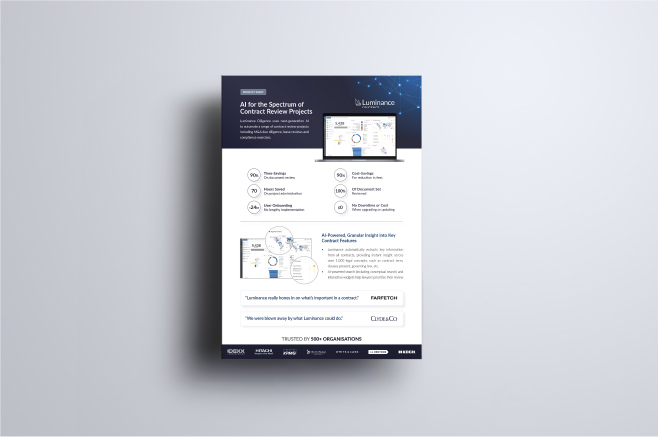 Luminance Diligence
Product Sheet
AI for the Spectrum of Contract Review Projects
Learn more about how Luminance's AI enhances and expedites a vast range of use cases, from M&A due diligence exercises to lease reviews and consolidation exercises. By reading and forming a conceptual understanding of documents, Luminance works out-of-the-box to save time, reduce cost and focus resource.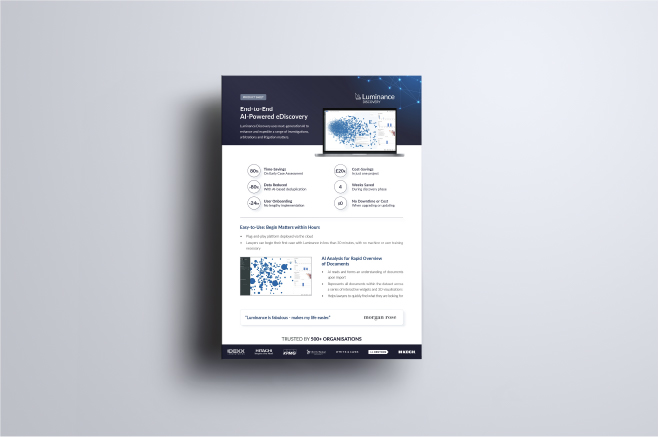 Luminance Discovery
Product Sheet
End-to-End AI-Powered eDiscovery
Find out how Luminance's powerful eDiscovery platform can be used across the spectrum of investigation, arbitration, and litigation matters, helping lawyers cull irrelevant information within minutes and rapidly get the heart of a case.