As Head of Product Specialists, I oversee the successful implementation of Luminance's AI for our 500+ customers, working closely with some of the world's largest businesses to automate their legal processes. Recently, I've noticed a real shift in the ways that organisations are looking to integrate Luminance's AI into their day-to-day operations, as legal teams start to feel the squeeze from tighter budgets and growing workloads. Businesses are increasingly looking to extend Luminance's AI beyond their legal departments to enhance coordination with non-legal functions, ease bottlenecks and speed up the commercial process.
From Sales and Procurement to Finance and Marketing, every business function interacts with contracts on a daily basis. But the need for Legal to perform a detailed review of every single contract generated or agreed to by their organisation can often result in inefficiencies. Now, with Luminance's AI, non-legal teams are empowered to independently draft contracts, speed up the commercial process and maximise contract value.
See ROI from Contract Generation
When end-of-month targets are on the line, the pressure on legal departments to draft and review contracts can quickly become overwhelming. Whether it's a sales representative requiring an NDA early in the commercial process or a last-minute Sales Agreement before month end, the internal bottlenecks caused by incoming contract requests can significantly impact a business's profitability.
Luminance's Automated Contract Generation technology eases the strain placed on in-house legal teams by empowering other business functions to draft their own contracts, safe in the knowledge that they are using legal-approved templates. In this way, Luminance can:
• Empower non-legal functions: Luminance's highly customisable AI-powered contract generation functionality allows lawyers to create any kind of contract template, ranging from standard NDAs and Sales Agreements to more complex, bespoke agreements.
• Minimise version control risk: With pre-approved contract terms uploaded into Luminance, legal teams can minimise risk by ensuring that no out-of-date templates are being circulated and used by other teams.
• Accelerate time to deal closure: Time-consuming and costly roadblocks in the contracting process are broken down with AI rapidly generating routine contracts with internally approved wording.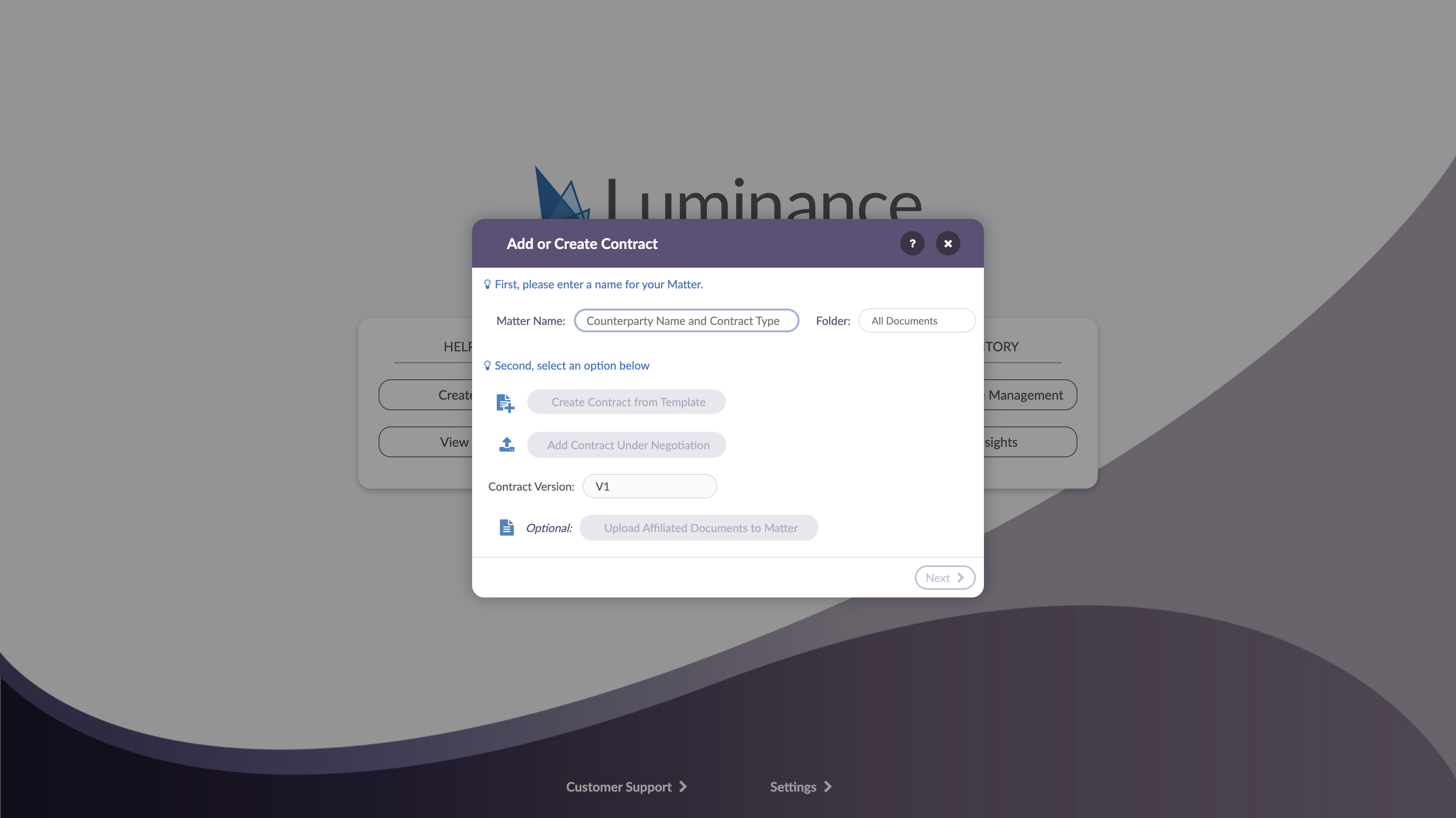 Enhance Cross-Function Collaboration
Legal departments interact with almost every other business function daily, helping them to close deals, drive profitability and ensure compliance with both organisational standards and external regulations. As a hub of business-critical knowledge, the legal department's expertise will often be depended upon at key moments. With Luminance's AI-powered Legal Helpdesk automating legal query handling, businesses can ensure that Legal and non-legal teams work in tandem.
• Ease legal bottlenecks: Via a simple ticketing system, non-legal teams can request answers to urgent legal queries, seamlessly attaching contracts with problematic terms for the legal department's review without impeding commercial process.
• Streamline workflows: By centralising legal query handling within Luminance, businesses can dispense with lengthy email chains and siloed contracting processes, ensuring that urgent issues are dealt with in a timely and efficient manner.
• Maintain compliance: It can be tempting for business functions to bypass legal processes when they perceive Legal's response time to be excessively slow. With Luminance facilitating access to the legal department, businesses can ensure corporate guidelines are followed at all times and compliance is maintained across all parts of the company.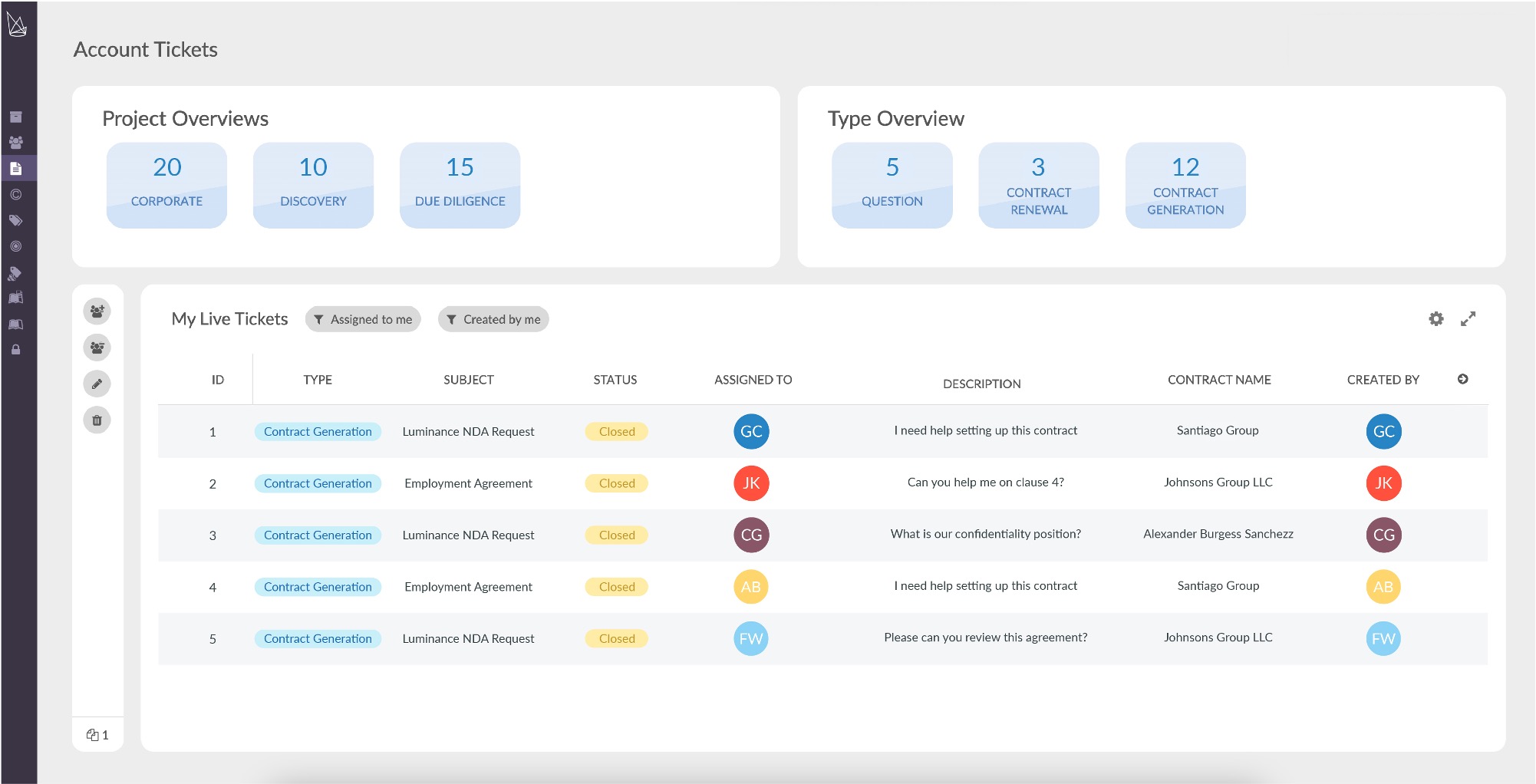 Maximise the Value of Existing Contracts
When speaking to prospective customers, I often find that they feel more can be done to maximise the potential of their existing contracts. Luminance provides an AI-powered contract repository, delivering insight into a business's entire contractual landscape. Increasingly, we're seeing businesses extend the roll-out of this functionality to non-Legal teams, so they rapidly organise and compare all contracts, both pre- and post-execution. This empowers teams to:
• Surface new revenue opportunities: Luminance can identify key contractual data like Expiry/Renewal dates in seconds and automatically alert Sales and Finance teams to renewal or upsell opportunities.
• Enhance collaboration: Departments like Finance can automatically be notified when new client contracts are uploaded into Luminance's repository, enabling them to easily view payment and reporting terms without relying on the legal team to provide this data.
• Accelerate time to deal closure: AI-powered search and filtering capabilities allow users to categorise contracts by deal value and focus attention on those with largest commercial impact.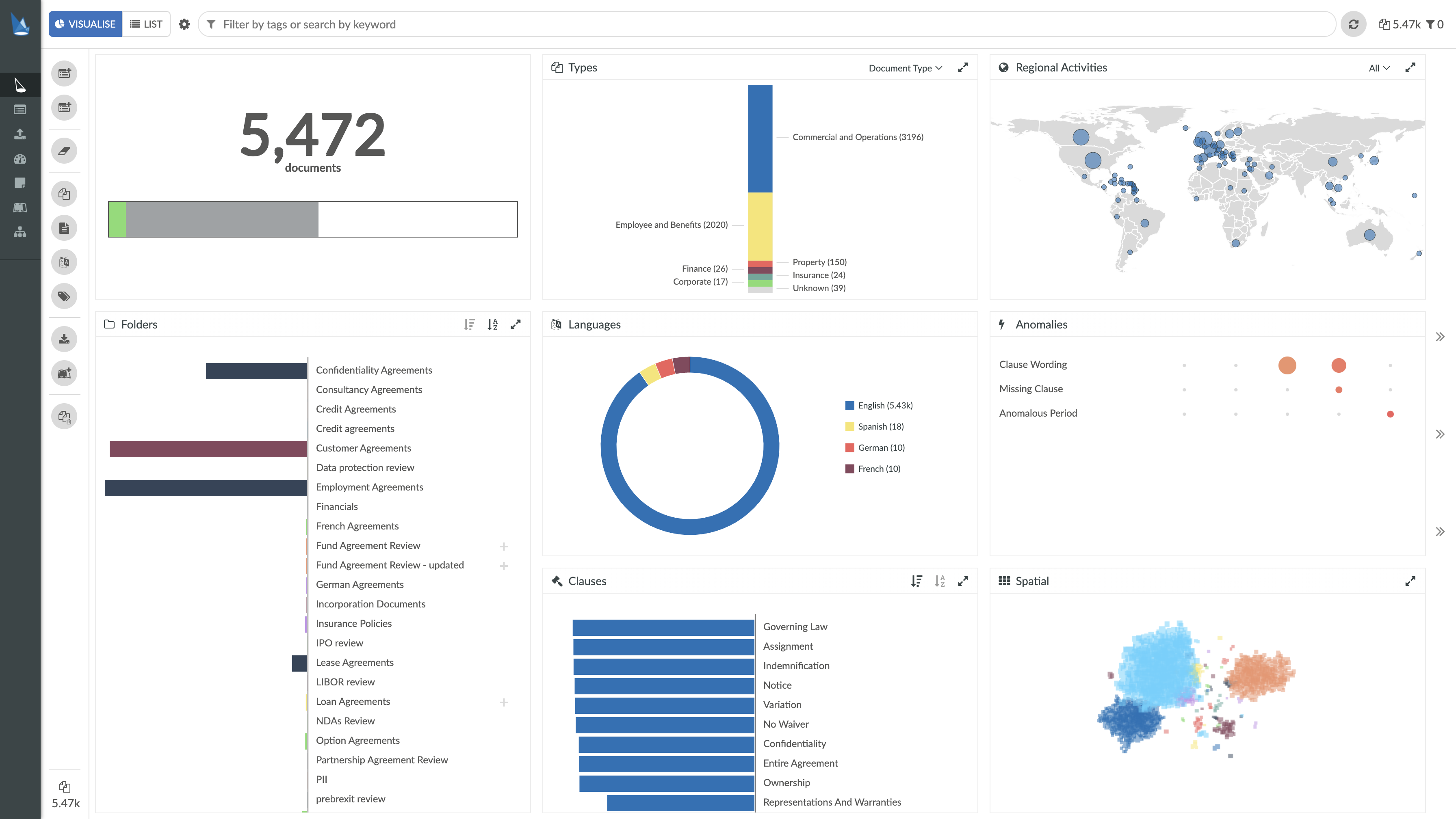 Contracts are the lifeblood of every organisation. Arming non-legal teams with the AI-powered capabilities to independently handle contract generation and management eases the administrative burden placed on Legal, driving better collaboration and leading to a more efficient commercial process.
To learn more about how Luminance empowers legal and non-legal teams alike click here.