As one of the most strictly regulated sectors in the world, businesses operating in the pharmaceutical industry face a vast number of compliance responsibilities. The complexity of life sciences systems, coupled with the global nature of pharmaceutical operations, has resulted in an overwhelmingly high volume of complex, multi-jurisdictional regulation. In addition, many companies are faced with demanding processes for drug trials and supply chain management.
With the role of in-house legal teams expanding and evolving into a business-enabling and risk management function, many lawyers are finding that they are expected to fulfil an increasingly preventative and proactive role. This is especially true in the pharmaceutical industry, where companies are turning to Luminance's AI to standardise complex legal processes, simplify the review of highly specialised contracts, and manage tracking obligations and deliverables embedded within contracts.
Here's 5 ways AI is changing the game:
1. Maintaining Compliance
It's imperative that in-house counsel ensure consistency and compliance across their contractual landscape. Take Supplier Diversity rules as an example: Luminance learns what compliance with these requirements looks like and automates the creation of new contracts that are consistent with both internal standards and external regulation. Importantly, Luminance can also help pharmaceutical companies respond rapidly to sudden or unexpected changes in the regulatory landscape. For instance, IDEXX Laboratories used Luminance to analyse contracts across their entire supply chain and identify any ties to recently sanctioned organisations. Equipped with Luminance's AI-powered Contract Repository, they were able to review the entire contract database in just twenty minutes.
2. Streamlining Global Operations
Rather than forcing users to wade through thousands of contracts scattered across different jurisdictions and business areas, Luminance's AI Insights Screen allows key stakeholders in the business to capture instant insights across both pre- and post-executed contracts, with AI automatically extracting key information across a number of parameters and highlighting them across a range of widgets. In addition to providing out-of-the-box identification of 1,000 key clauses and contract data, Luminance allows users to streamline global workflows with its no-code, drag and drop Workflow Editor.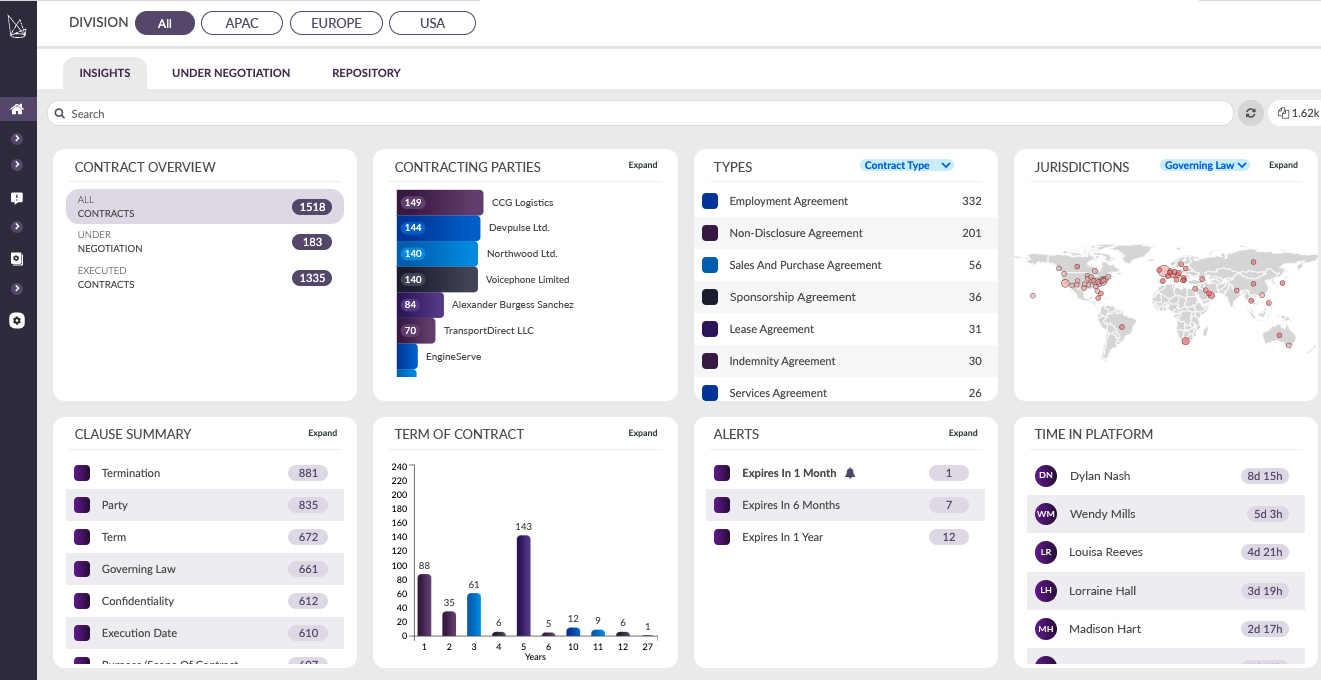 3. Simplifying Sourcing and Supply Chain Processes
AI enables lawyers to proactively spot potential risk areas for supply chain disruption during every stage of the contract lifecycle. During contract negotiation, Luminance's AI-powered Traffic Light Analysis can perform a first pass review of incoming contracts to ensure they are compliant with internal and external standards, such as NetZero provisions within Supplier Agreements. Luminance will automatically highlight which clauses within a contract are acceptable (green), worth reviewing (amber) or non-compliant (red). This allows lawyers to instantly understand where to focus resource within seconds, reducing reliance on the time-consuming and outdated practice of manually redlining contracts.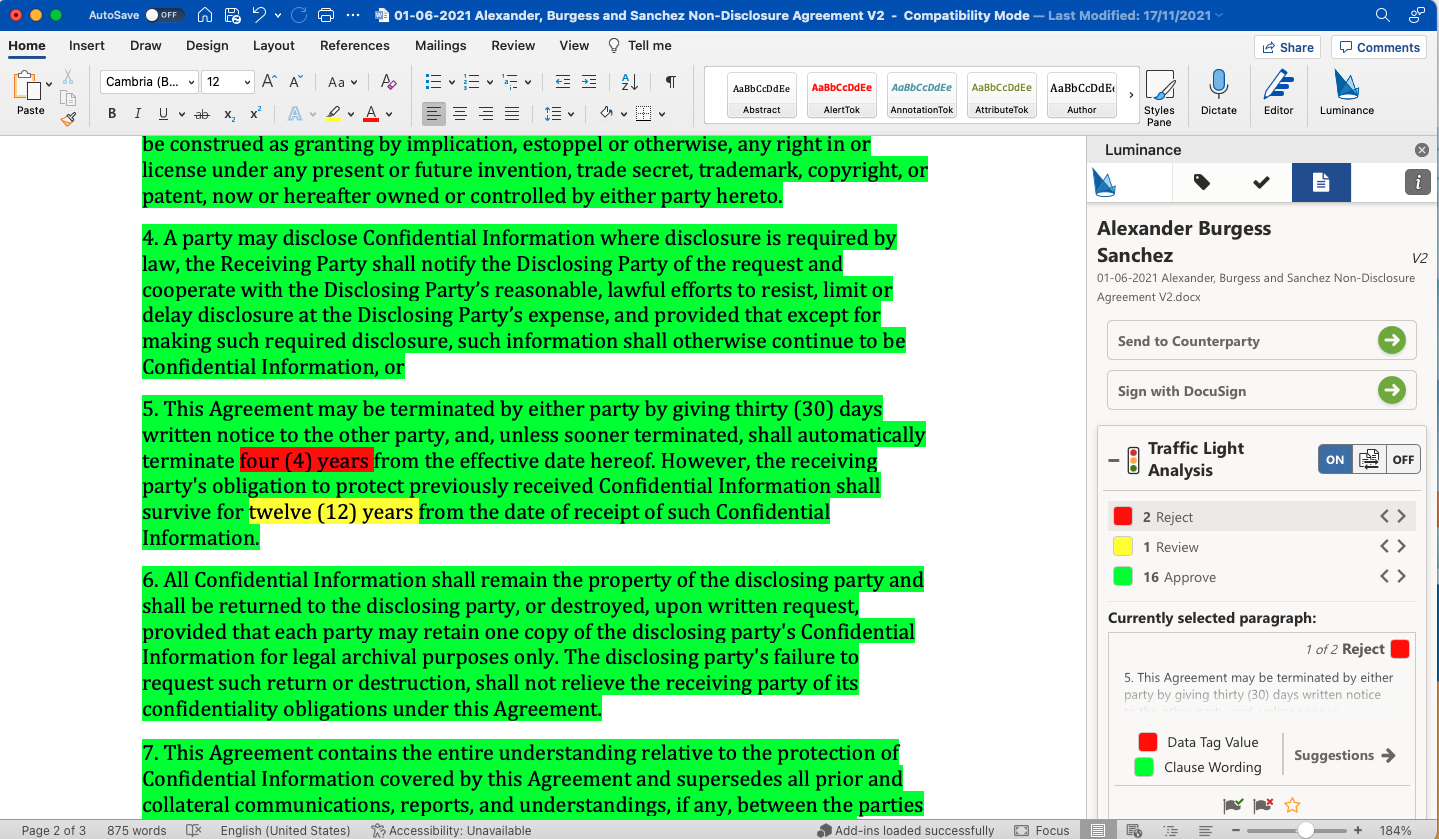 4. Optimising Contract Revenue
There is more pressure than ever to uncover opportunities buried within contractual terms, so margins are protected and supplier cost reduced. One of Asia's largest healthcare services providers recently adopted Luminance's AI to automate the extraction of business-critical data from high-volume, high-value Distribution Agreements. Because Luminance's AI can automatically identify financial data, commercial teams at the company were able to use Luminance's intelligent contract repository to cross-check, compare and report on key contract terms across all customer contracts.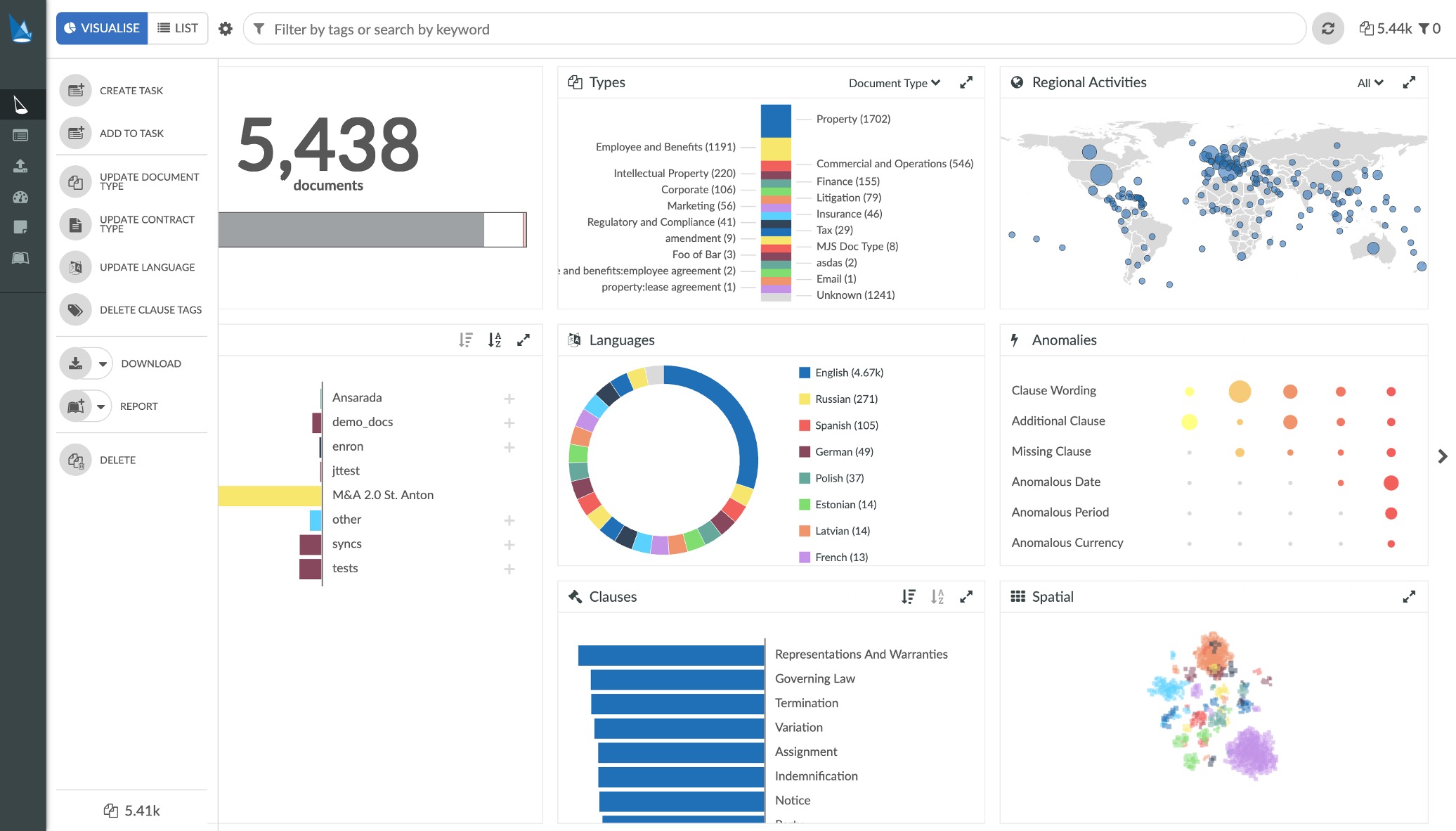 5. Standardised End-to-End Contracting
AI gives pharmaceutical companies the power to centralise all internal legal queries and associated documentation. For example, Luminance's self-serve generation of NDAs and R&D Agreements offers in-built conditionality and an approvals workflow to ensure full compliance with internal policies. Luminance also integrates with other business systems to automate the flow of documentation around an organisation, leaving lawyers with the utmost confidence that nothing will slip through the cracks.
To learn more about how Luminance's AI is helping to revolutionise the pharmaceutical industry, watch our webinar here.